So you want people to link to you but its not that easy, you been told directories are limited in there effectiveness and the key to ranking well is highly relevant contextual links, blog rolls and reciprocal linking are no good at all. The options seem to be clever buying of links (oops sorry), nifty linkbaiting or perhaps thinking a bit out of the box. In a moment of inspiration you realise that the key to getting links is to make or provide something people want! wow your a genius congratulations, but ah yes its irritating when those buts turn up, but you can't program a groovy script, you don't have a database full of personal details to offload and to be honest your a bit stuck.
Minutes slip into well longer minutes and eventually you take a walk pulling up your rain coat you walk out to the dark wet street the rain pouring down. After minutes of trudging through the rain down the alley ways you stop to buy a lottery ticket, you stop to buy a lottery ticket, wow you really are a genius…
Running a competition
The plan is simple run a competition where people write a post about your site with a nice link back to it in exchange for an amazing range of prizes how easy is that, I mean that's going to be hundreds of back links any blogger would want that.
Now your a genius so you been thinking you need highly relevant links, right, and you know that 2 factors determine relevancy, page relevancy and anchor text. You dimly remember some SEO talking about bad neighbours and domain relevancy but to be honest you were more interested in the dongut and he was incredibly boring. So you contact sponsors beg friends and generally scrape enough cool prizes to make it worth while the plan for SERP domination is begun it will be great nothing can stop you feel free to insert manic laughing here.
So lets look at what went wrong
Sorry genius should I have had more faith? There are a number of nasty pitfalls in the above scenario apart from the weight gain from dongut eating. The first is traction getting people interested in a competition is a complete nightmare what were your prizes, IPod nano by chance? oh you went all modern with an IPhone! prizes are really quite important to little and no one will bite, to big and indeed many people will react cynically (though most likely will still enter) to cliché well you get the idea, I'm sure their are many people out there who haven't got an IPod but lets face it the prize market is totally saturated.
Once we got a nice range of prizes we need to get the word out, umm do you remember why we started this? Oh yes we wanted back links, why did we want backlinks, well if we are micro managing our blog like this it probably means we don't have that many!
So we have hit a rather big brick wall our new blog probably doesn't have a large visitor base without a visitor base their will be no way to get the word out about the competition, so just to recap – We are running a competition to gain back links which in turn will increase our search ranking results and bring in visitors but to do this we require visitors to tell people we are running a competition and to provide us with back links.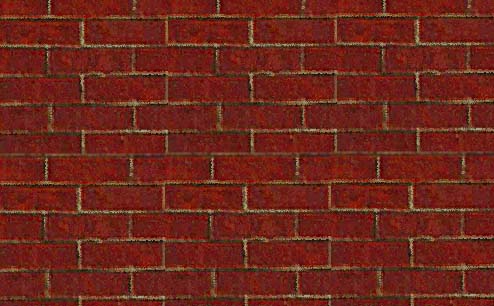 Now brick walls can be climbed so all is not lost, their are several things we can do, we can spam harness social media to get our competition out there in front of people, we can do a huge publicity drive or we could write great content and attract people to the blog who will see the competition! Ok the later is hardly realistic I mean if you were into writing useful content you wouldn't be in this position right? So spamming social media seems to be the obvious way to go, do you have any friends? oh never mind go read a few articles on Stumbleupon at the Venture Skills blog come back when you realised that this tactic might not work. The solutions are getting smaller arn't they but don't worry we can do a huge publicity drive pushing traffic to your great competition but why if we had been capable of harnessing this much publicity why are we directing it at something that's going to cost? why not push it at those great articles we talked about earlier.
That's all a little negative you might have the traction to pull in the visitors and start pulling in links, the smart blogger will have waited a few months and rather then trying to push a competition at launch choose to wait until they had a visitor base. So now its time to look at some of those other problems…
What more problems!
Sorry you didn't think this would be easy so far we covered some possible health issues, lack of traffic but the biggest problem is who is going to link to you? I mean we all know a link is a link but some links are slightly nicer then other, what we really want are nice authority links with loads of traffic! What we get are a mixture of splogs, some kids travel blog where he tells us his amazing tales to the end of his road and a rather worrying blog about societies fascination with nasal hair, if we are lucky a couple of our friends will take pity on us and enter linking their nice relevant blogs oh wait those blogs were on your site wide blog roll!
Genius its ok your plan was a good one you just need some help with the execution…
First prizes what you need is a great prize list like Darren Rowse who's current competition inspired this post, now I know your thinking that you don't have access to those sort of prizes well David did pretty well I'm sure with some serious begging you can get some where near them. Notice how many of these are services not physical prizes.
Next setup a new domain you could call it bumperprizegiveaway.info or whatever else you want though you may prefer to choose some careful keywords (hint the ones you want to rank for could be good) next create a publicity mini site, thats a site with 3 or 4 pages a couple of targeted pages so maybe a service page, an about page oh and don't forget competition info that's important to.
Get your competition in motion don't worry to much about what they are going to say though if you want to be clever ask that it be at least 100 words and optionally specify a language I'm quite partial to English but go with what your comfortable with. Now the link don't specify anchor text that would be silly, these blogs and sites are not relevant the content is going to be mostly junk worrying about relevancy is a waste of time in such scenarios. So run your competition, give out the prizes and announce the winner on your original site, leave the mini site for a bit and 301 the site to the competition winning page. Job done, nice job genius you got loads of highly irrelevant links pointing to your site and hopefully a few good ones, more importantly you made a name for yourself and all those people who didn't win well they are your RSS subscribers yes every so often drop a line about the up and coming competition you know the sort of thing.
Remember when organising a competition for improving search engine rankings you need;
A user base
A user base that have websites
A stupid user base that haven't heard of nofollow
Protection – that was what the other domain is for if

Google

slaps it won't be your primary domain
Prizes
Is it worth it? well what do you think its an awful lot of work but the results can be amazing but not in your rankings as a SEO tactic its up there with trying to get search results – Tim Nash – indexed in Google. Still are you going to try?